Earlier this month I had the honor of giving a couple hundred prospective students some insights into what it is like to study at TUM. Before my short talk, some of the student initiatives presented exciting projects they are working on (Hyperloop or rockets, anyone?). Since I am almost done with my studies, I hope I had enough interesting stories to tell 😉 . While I have given talks for school groups quite regularly, this one was special: It is not that often that a mere Master's student gets to speak in the biggest lecture hall on campus – and to be honest it is a bit frightening and really exciting at the same time.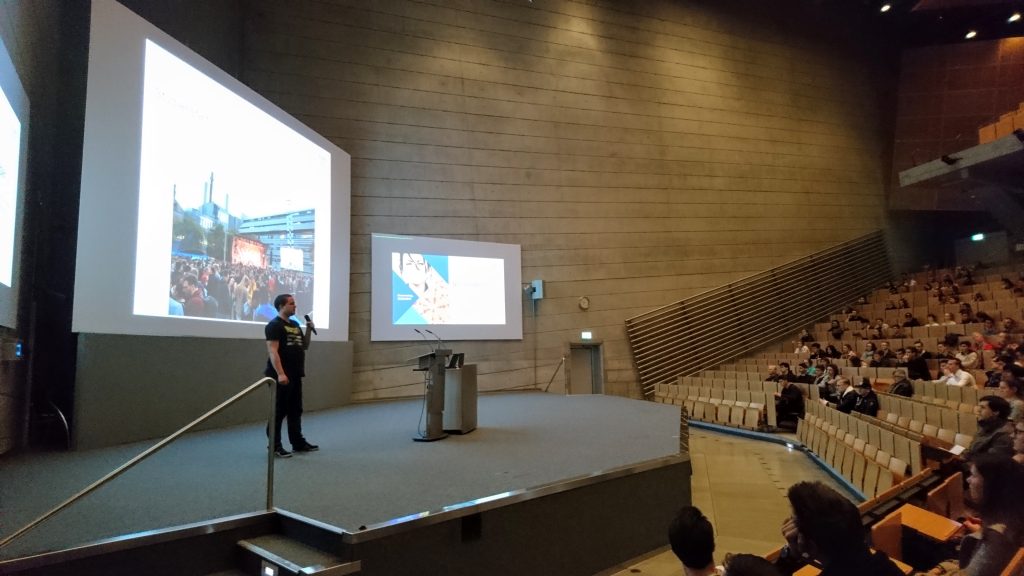 The talk was part of visiTUM, an initiative initially started by TUM Junge Akadamie that aims to give prospective undergrads an insight into student life at TUM by hearing from an actual student. It is a really rewarding way to be more involved at TUM and help out the next generation of TUM students. The folks in charge of visiTUM are running a workshop every semester, so be sure to check them out if you are a student at TUM looking for an opportunity to volunteer.
In case they are helpful to anyone, here are the slides I used (almost exclusively pictures, so no puns this time I'm afraid 😛 ).